RACE RECAP
6/15/19
Rockstar Energy Triple Crown Series MX Tour Round 3
Located in the longitudinal center of Canada, the prairie province of Manitoba is known as 'gateway to the west' and the vast agriculture fields lay flat, sprawling for over 600,000 sq/km (250,000sq/mi). Round 3 of the MX Tour was held at McNabb Valley Raceway which is surrounded by rolling canola fields and is a popular layout amongst the riders.
Poor weather was lurking, and while rain is otherwise welcomed for farming, the skies turned on race day and conditions became one of a struggle and strategy. After qualifications were in the books, it was announced the moto's would be shorted five minutes each. But after the first moto's struggles, the Jetwerx promoters were required to announce the second moto's would be canceled; and first moto scores would count as the Overall positions.
250cc – Dylan Wright: 1st Overall.
Mud riding requires a wide-open throttle and Dylan Wright's riding style always favours a pin it to win it setting. Clocking the fastest qualifying time of the morning when the track was still in an adequate condition, Wright earned himself the very important first gate pick in Moto 1.
The most important part of the mud race is always going to be the start. Wright held on to come around lap one in 4th place, but without vision. Putting his head down and gritting it out passing his way into the lead by lap five, Wright rode out the next five laps to take an impressive moto win, and the subsequent overall victory keeping his 250cc series points lead and the Red Plate.
450cc – Colton Facciotti: 2nd overall.
Coming into Round 3 with the momentum of last weekend's first overall victory and carrying the 450cc series leading Red Plate for this thirteenth weekend, Colton Facciotti needed to back it up before the MX Tour takes a month long break before Round 4 resumes in the East.
Looking strong in Qualifications with a second place time, Facciotti made his gate selection and hoped for the best. A bad jump off and slow pull down the start left Facciotti working his way around the track on lap one in 5th place. After picking off several downed riders at the mid-way point of the moto, Facciotti settled into 2nd place and rode it in for the eventual Overall Podium finish. With his podium finish, Facciotti extended his points lead to 8 and continues his Red Plate streak to 14 races in a row.
450cc – Mike Alessi: 9th Overall.
Still looking for his first podium finish of the season, Mike Alessi has had a consistent West coast, leading laps and racing inside the top five battles each moto. Qualifying in 6th place, Alessi would hope for a patented MA800 holeshot to keep him up front in the muddy Minnedosa conditions. Unfortunately, Alessi got his season's worst start in 12th place and was buried in the pack salvaging his way up to 9th place by the end of lap eleven. Alessi will start the East coast with in a respectable top five and be in full stride for his podium run.
The next race of the MX Tour will be in the deep sand of Gopher Dunes. The South-Western Ontario track is the home base for the Honda Canada/GDR/Fox Racing team and they will proudly carry both Red Plates to the starting line of their home race. The GDR Squad has been red hot this season and has been on every Overall podium in both 250cc & 450cc classes at every race this season. The mid-season break will be utilized wisely by the team to come back even more prepared to win.
250cc Round 3 Results:
1st – Dylan Wright (1-DNS)
2nd – Luke Renzland (2-DNS)
3rd – Tyler Medaglia (3-DNS)
4th – Marshal Weltin (4-DNS)
5th – Tanner Ward (5-DNS)
450cc Round 3 Results:
1st – Matt Georke (1-DNS)
2nd – Colton Facciotti (2-DNS)
3rd – Dakota Alix (3-DNS)
4th – Mike Brown (4-DNS)
5th – Cade Clason (5-DNS)
250cc Series Points:
1st – Dylan Wright; 3-2-1 (133 pts)
2nd – Marshal Weltin; 4-1-4 (123 pts)
3rd – Josh Osby; 1-4-17 (111 pts)
4th – Jess Pettis; 7-3-6 (111 pts)
5th – Tyler Medaglia; 6-5-3 (109 pts)
450cc Series Points:
1st – Colton Facciotti; 2-1-2 (139 pts)
2nd – Phil Nicoletti; 3-2-6 (131 pts)
3rd – Cole Thompson; 1-6-11 (110 pts)
4th – Mike Alessi; 4-4-9 (108 pts)
5th – Matt Georke; 6-8-1 (106 pts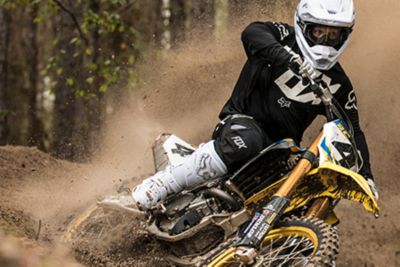 6/14/19
WHO WEARS THE FOX V3 HELMET?
The all-new V3 Helmet has been track certified by the fastest riders on the planet, riders like Ken Roczen, Ricky Carmichael, Ryan Dungey, Tim Gajser, Chad Reed, and Chase Sexton. With their support, we created the most complete approach to safety and performance. Learn more below and join Team V3.
2019 FOX V3 ATHLETE ROSTER
Special thanks to our roster of talented athletes. Your input was invaluable to the completion of this project.
Colton Facciotti
Dylan Wright
Ken Roczen
Ricky Carmichael
Ryan Dungey
Hunter Lawrence
Tim Gajser
Christian Craig
Chad Reed
Chase Sexton
Calvin Vlaanderen
RJ Hampshire
Brian Bogers
V3 ATHLETE HELMET REVIEWS
"The combination of safety and style is perfect!"
- Ken Roczen
"Fox is always bringing the best to the table and their new V3 Helmet is amazing!"
- Tim Gajser
"I've been wearing Fox helmets since 2009; the latest V3 leaves nothing on the table when it comes to safety and performance."
- Ryan Dungey
"Fox Racing have outdone themselves yet again."
- Hunter Lawrence
"The new V3 has brought helmet technology to a whole new level."
- Ricky Carmichael