Images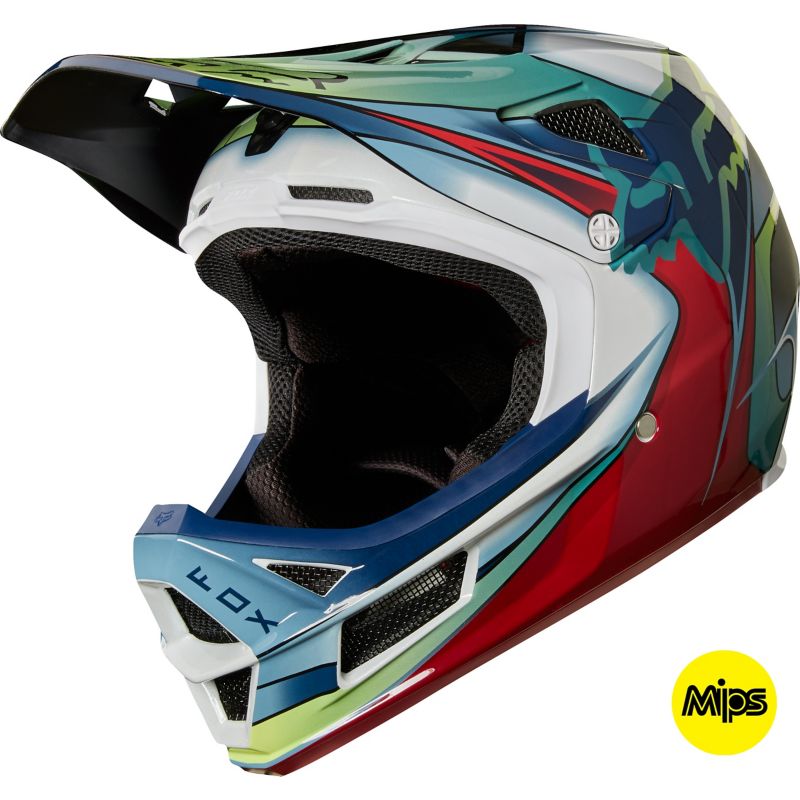 Details
Rampage Pro Carbon Kustom
GRAVITY DRIVEN - PODIUM PROVEN
The Rampage Pro Carbon helmet is the pinnacle of performance mountain bike products. It combines our 40-year history of design and engineering excellence with bike-specific functionality for increased performance. The result is a lightweight and extremely protective full face MTB helmet that continues to show up on podiums season after season.
TECHNOLOGY & FEATURES
MIPS PROTECTION
Proven MIPS™ impact protection system reduces rotational forces in a crash.
PRECISE FIT
With 2 shell and 3 EPS dimensions, you get a secure fit without having to size down.
LUXURY INTERIOR
The Dri-Lex® comfort liner is ultra-soft, highly breathable, and rapidly wicks moisture.
MAXIMUM AIRFLOW
17 mesh-lined vents keep you cool and aid in moisture management.
FOX UNIVERSITY | THE ALL NEW FLUX HELMET
Hjälmen Rampage Pro Carbon Kustm hör till de mest avancerade MTB-produkterna. Vi har 40 års erfarenhet av design och konstruktion, dessutom fokuserar vi på specifik funktionalitet på cykeln, för en ökad prestanda. Resultatet är en lättviktig och extremt skyddande MTB-hjälm som vi ser på prispallarna säsong efter säsong.
Hjälmen är utrustad med MIPS lågfriktionsskikt. MIPS är ett patenterat system som skyddar hjärnan och dämpar de rotationskrafter som uppkommer vid vinklade stötar mot huvudet. MIPS imiterar hjärnans eget skyddssystem genom ett lågfriktionsskikt mellan huvudet och hjälmen. En hjälm med MIPS-skydd absorberar mer energi vid vinklade stötar. Vanliga hjälmar testas genom att de får falla vertikalt mot en plan yta. MIPS-hjälmar är designade för verkligheten och är anpassade efter hur de flesta olyckor inträffar, vilket är med vinklade stötar mot huvudet. MIPS höjer ribban för hjälmars säkerhet.
Det beprövade MIPS™-skyddssystemet reducerar rotationskrafterna vid en krock.
Precis passform och design med ytterskal i 2 storlekar och EPS i 3 storlekar
Maximal cirkulation och luftflöde med totalt 17 ventilationsöppningar och -kanaler
Lyxigt High-tech Dri Lex®-foder med 3D-formade kindkuddar
Design och teknik från Kalifornien
Beprövad i tävlingar år efter år
Urtagbar och tvättbar liner
Fatigue/svart: Glansig/matt finish
Röd/gul: Glansig finish